It takes only a small change for a big difference to occur. It is possible with drywall and painting services for that to happen. A paint job is the best option if your drywall needs rejuvenation. You can transform any room without spending a fortune or making substantial and cumbersome changes by choosing the right colors for each room. How to Choose the Best Drywall Color with your Drywall Contractor? How should drywall be finished to achieve the best results?
How to start a drywall painting project in Toronto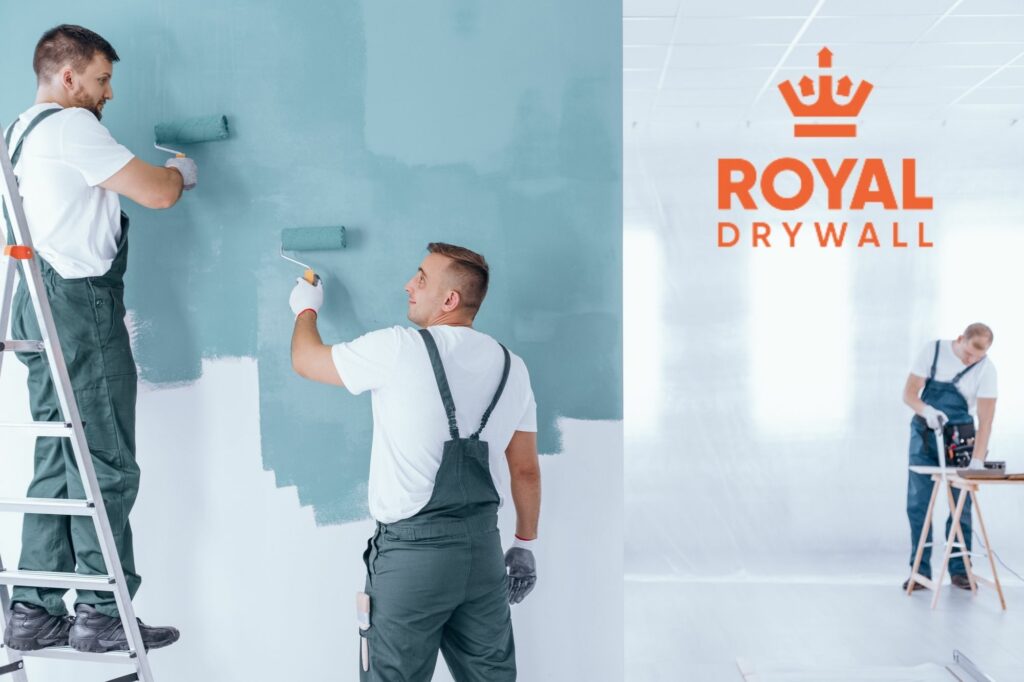 Checking the condition of your drywall with your drywall contractor is the very first thing you need to do, but let's break that out to into more detailed and comprehensible steps:
You should first be aware of the condition of the ceilings and walls.
A whole room should be painted, after all. Once you have painted the walls, the ceiling will appear filthier if it is not painted.
In this step, you're checking for imperfections and cracks that can be fixed. Consider if you have ever experienced flooding.
Make sure there are no nail holes on the surface of the wall after you remove all pictures. Your drywall contractor will let you know if the walls need to be repaired first before painting.
Once the holes and imperfections have been filled, you can hire a painting contractor.
In the case of new drywall, it's best to hire a professional. This is because new drywall must be primed before painting. The experts can not only do the finishing job better and in less time, but also know what to do.
Interior drywall painting: which color for which room?
Choosing a paint color for a room is never an easy decision. The cost of painting a house or a business will vary based on the scope of the project. Taking into consideration your work environment is necessary in the latter scenario. With the use of warm colors, many modern jobs, such as interior design, architecture, women's and baby products, and hairdressing salons, may appear very attractive and inviting. A law firm should have neutral colors, such as whites and grays.
Consider the amount of natural light coming into the room when planning your residential painting project. Considering both furniture and decorative items, consider the color and style of both the interior. In addition to the trim, you should take into consideration whether or not the room has wainscoting.
Unless you really like intense hues or extremities – like black – be careful not to overdo it. For a bright room, paint only one wall. Take into account the room's size and height as well. Darker hues can be used in larger and taller rooms. If you use dark colors, the smaller and shorter ones will probably shrink more.
Consider color combinations before you hire an interior painter. Consider whether you would like the wainscoted walls to match the walls or to be in contrasting colors.
Lastly, there is the matter of choosing the colors for walls and ceilings. Keep the crown molding white and use a lighter hue on the wall if you don't want to drop the ceiling.
Millions of combinations are possible when it comes to painting solutions. Consult a paint & drywall contractor in Toronto who has experience with the features of the rooms you wish to paint.
In Royaldrywall, we provide professional drywall services in Toronto, Ontario. In both commercial and industrial settings, we do also offer excellent drywall installation and repair services with our lowest possible rates, regardless of what kind of project the customer has. Our employees are highly skilled and experienced in handling all types of drywall work, including interior and exterior.
For a full list of premium services that Royaldrywall provides, kindly visit the services page, fill out the form here, or simply call 647-933-4402 to ask any questions you have about an upcoming project or to get a FREE estimate!